Seriously.  I'm not one to spend a lot of time sharing stuff on the Web, but this xkcd webcomic is one of the coolest things I've seen on the Web in years.  It's…  creative, awesome and and lovely use of discretionary time.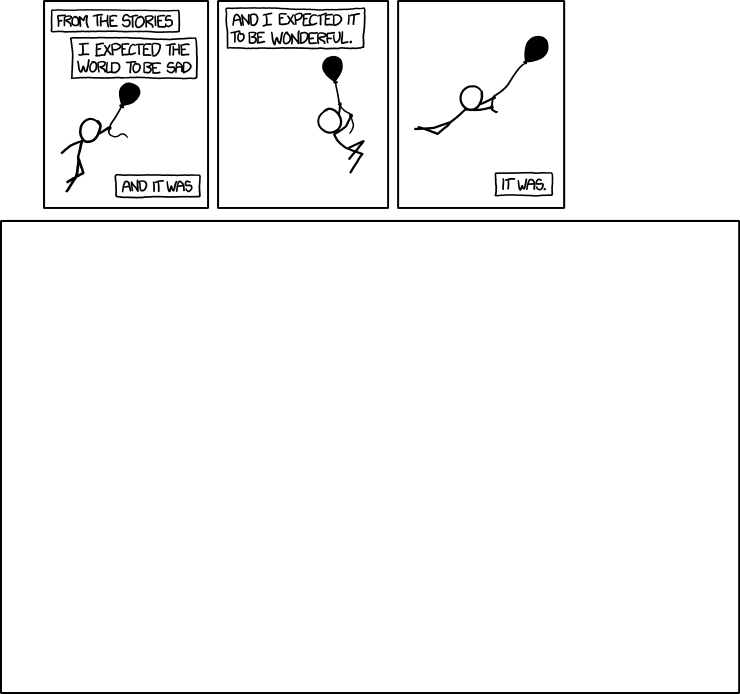 Note:  if you can't use the bottom part of the image to "click and drag", here's the link to this cartoon at xkcd.
Just stop and think about the time, thought and effort into making something with all of this detail. It's designed for the curious, the explorer and it does a great job of grabbing your attention and make you keep searching for more.
Just remember:  click and drag.
I need to come up with something this creative.
What do you think?
Related posts: